We invite you help us as we continue to provide moral support to those people working at the World Trade Center. These individuals deserve thanks and honor. They are indeed heroes in every sense.

For Ground Zero workers, it is not over. Many are seeing disturbing things that they are forced to remember. There are still remains which have yet to be recovered, and the site is still very dangerous. Your support is needed now more than ever.

They need - truly need - to see friendly faces cheering them on. Just plain human-to-human support. They need *you* and they need you *now*. They need to know that, as time goes on, we have *not* forgotten them, and that they are still very much in our hearts.

Come and show that you care. Even if you only have five minutes to stop and hold up a Thank You sign, that five minutes still means so much to so many.
To our many heroes,
Even though the days may be cold, and there may be times when Point Thank You stands empty, you will always be in our hearts. Know that even when we're not out there, we will always be with you.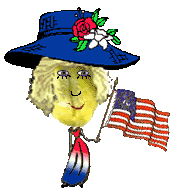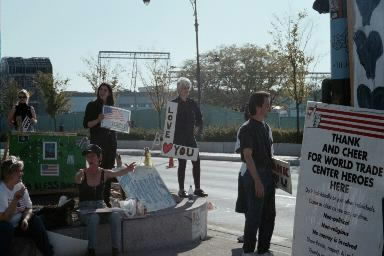 Sign our petition to rename a section of West Street to "Hero Highway"!
Click here to see our NY1 News "New Yorker of the Week" segment!
New photos added 4-13-2002, including photos from March 11th, St. Patrick's Day and our first Point Thank You "House Calls"!
A place for Nuts on the Highway and WTC Workers to keep in touch.

Get A Ribbon.

Let us know you were here!
Read our Dreambook!
Sign our Dreambook!